Back to news
[PR] MG Tech takes a stake in Seaber
November 2021 - Press Releases
After its announcement in the sports sponsorship (sailing) alongside the skipper Benjamin Dutreux, the company MG Tech has just taken shares in the young Lorient start-up SEABER.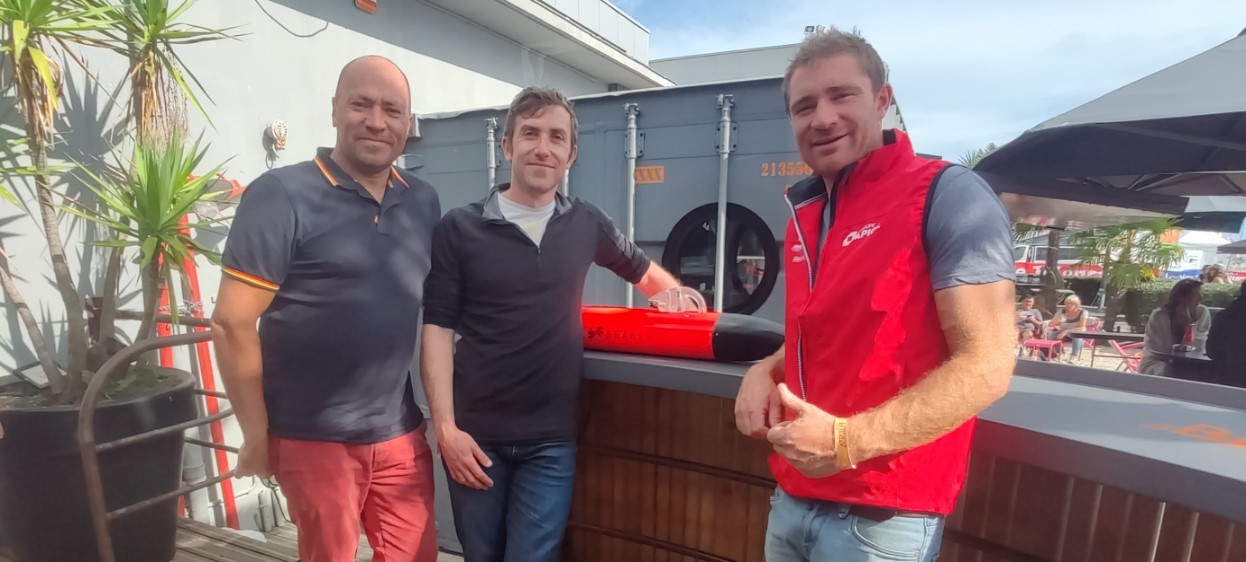 Seaber is an innovative company that designs and manufactures highly reliable micro-AUVs for research and commercial applications. Drawing on their experiences and their shared passion for robotics and marine technologies, Seaber has developed an agile, robust and easy-to-use micro-AUV that meets the specific needs of oceanographic researchers.
"MG-TECH's resolutely industrial approach and deeply open to innovation is a source of inspiration for SEABER. Beyond its financial investment, MG-TECH gives us the benefit of its experience to help us grow SEABER with creativity, efficiency and humanity ".
Vidal TEIXEIRA, Co-Founder & CEO SEABER
"The investment in the startup Seaber underscores our commitment to invest in leading companies in the robotics sector, which enjoy good long-term growth prospects, and are led by highly skilled teams. Our investment in the company SEABER confirms our commitment to the preservation of water with our sports sponsorship around Benjamin Dutreux and the Water Family ".
Eric GAUTIER, President MG TECH
MG Tech Group presentation
Specialist in industrial robotics for end-of-line packaging solutions for food, pharmaceutical and industrial activities, the group has diversified into mobile robotics with the manufacture of AIV-AGV and pusher tractors.
Labeled "Industry of the Future Showcases", the MG Tech group has made interconnectivity a pillar of its strategy. Day after day, the MG Tech group is committed to supporting its industrial customers over the long term with reliable and scalable equipment that offers greater productivity, agility and comfort.
Press contact
communication@mg-tech.fr
+33 (0)2.41.73.15.48