Back to news
[News] Industry 5.0 - The 5th industrial revolution is taking shape
April 2021 - News
MG Tech, specialist in end-of-line packaging solutions, was labeled "Showcases of the Industry of the Future in 2018". Inscribing Industry 4.0 as a strategic axis for the MG Tech group, Eric Gautier, the CEO, has shared his vision over the past few years "Industry 4.0 is synonymous with collaboration thanks to technologies allowing all stakeholders, internal and external, to exchange data and communicate easily. "
Even if Industry 4.0 remains a relatively new concept, it has been characterized within the MG Tech group by the integration of connected digital technologies and a collaborative platform for intelligent and autonomous data feedback (tracking vision for picking, recording incidents by surveillance cameras, etc.). Today, various experts are announcing the idea of ​​combining the creativity and know-how of human beings with the repeatability of execution and the precision of robots. The 5th industrial revolution is taking shape where the key word will be cohabitation and agile cooperation with human beings.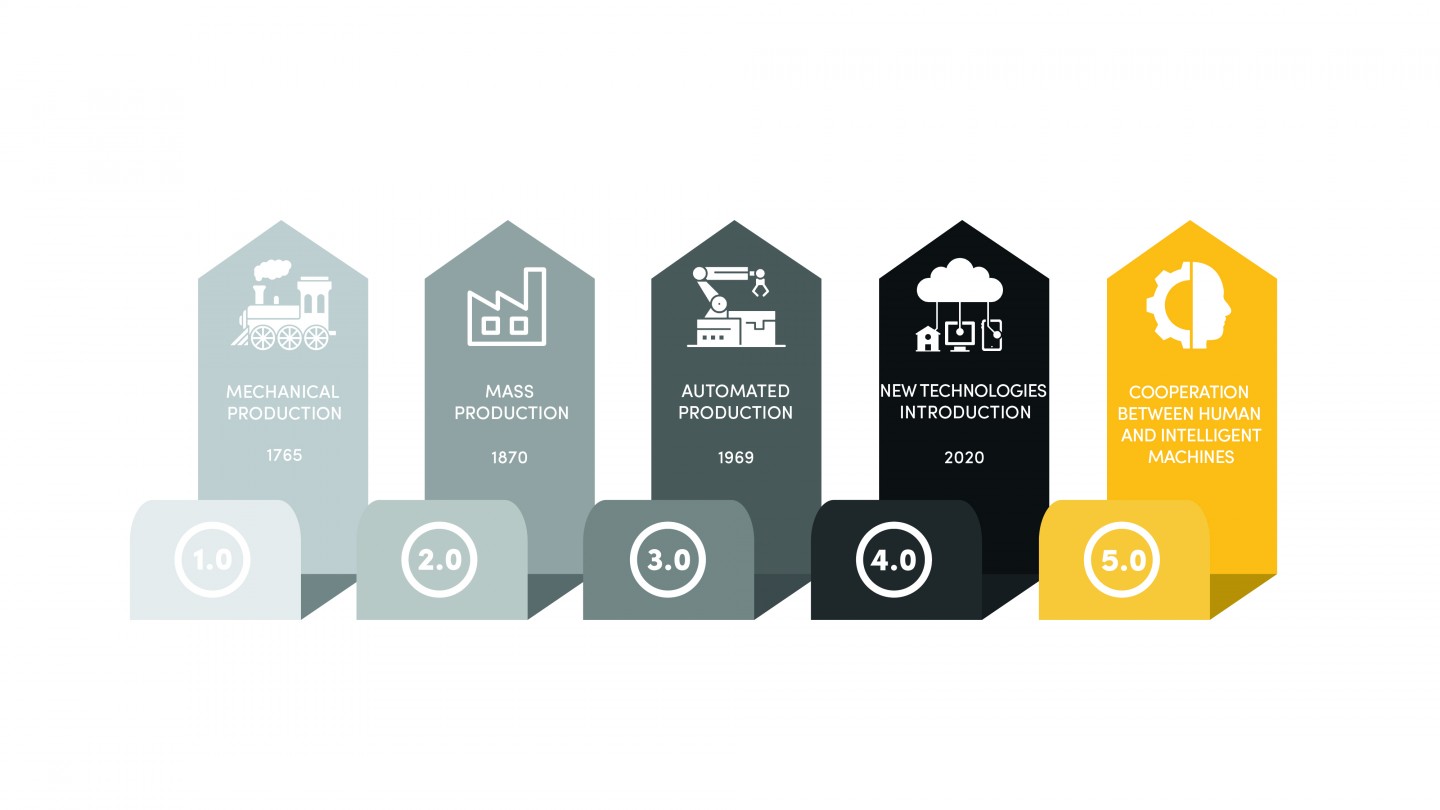 Predictive maintenance, a strong focus of Industry 5.0
MG Tech has developed a Need and Use platform to provide predictive maintenance to its customers. For MG Tech, this orientation was essential to respond to the problems of its industrial customers. This platform allows our in-house technicians to have a snapshot of our customers' production. The data is analyzed by algorithms to observe drifts and thus anticipate breakdowns and being pro-active in interventions.
"The Covid has accelerated everything. The movement of our technicians to export has been slowed down. We still had to compensate for our customers' production stoppages, "recalls Eric Gautier, CEO of the MG-Tech Group.
Towards an Industry 6.0?
 
Eric Gautier underlines "We have observed for several years that cobots are taking place in production or logistics workshops. If the 5th revolution brings people back to the heart of the workshops ...
We are already working on this evolution and simplification of the use of our machines. We need to democratize technology and facilitate human work.
Unfortunately we have to wait for industry 6.0 to take into account an indicator on the societal obligations of companies and for our customers to be able to value the work carried out in our companies. "
The MG Tech group integrates CSR (Corporate Social Responsibilities) criteria in the design of its equipment and in its corporate vision (selection of suppliers, study of machine consumption, valuation of the energies created.). MG Tech has chosen to work on the recycled material of cardboard and to consolidate its know-how in innovative packaging machines.