Back to news
[Case study] Automation of an end of packaging line in the charcuterie sector
February 2022 - Case Studies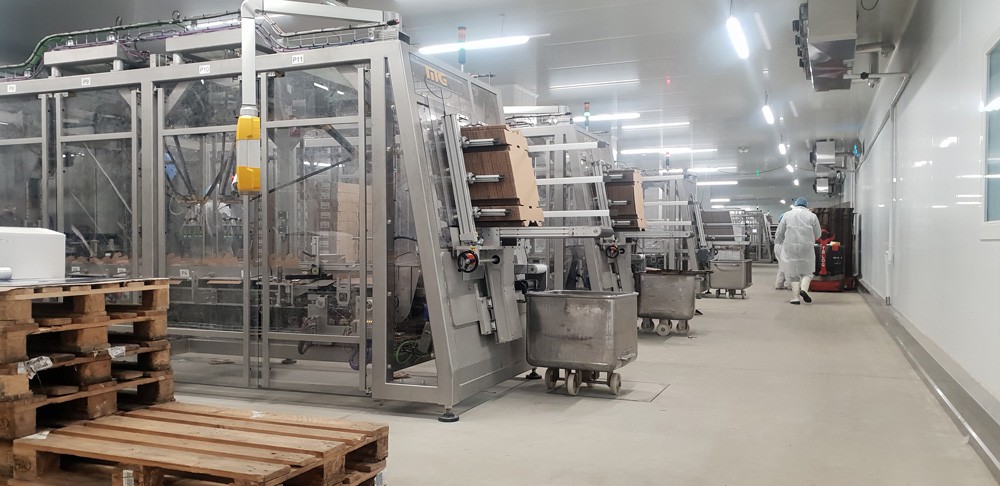 Interview with Mr. Desoblin, industrial director at Crystal (Isla Delices brand), who chose MG Tech to supply equipment for automating the process of its end of packaging line.
Can you introduce the company? 
Isla Délices has been a leader in the manufacture of Hallal charcuterie for more than 30 years. The historical charcuterie site is located in Neulise in the Loire (France), it has been expanded since 2006 from 3 to 200 employees. In 2021, the Crystal company invested in the rehabilitation of a new production site in Saint André sur Vieux Jonc (France).
How did you hear about MG Tech?
Historically, we have purchased case packers, we have followed the evolution of this equipment. It must have been more than 10 years since we had ID Pack case packers.
Why did you choose MG Tech?
First, there was the human, there was already an existing relationship. We have always worked in a relationship of trust, whether on small equipment or larger equipment like today.
Secondly, because MG Tech took care of the integration of all the material from the output of our thermoformers to the palletizers.
Which kind of MG Tech equipment do you have in your factory?
We have 5 wrap case packers and two palletizing robots. We also have conveyor lines: 7 conveyors at the exit of our thermoforming machines, gooseneck conveyors, 5 conveyors between our control equipment slaved to our case packers, all the overhead conveyors in two flows which direct the boxes between the case packers and the palletizing islands.
How does MG Tech equipment contribute to your CSR policy?
In our CSR policy, we have the attention that we pay to our employees, the quality of life at work, the working conditions and indeed the automation of the process, everything concerning musculoskeletal disorders, repetitive gestures, it is extremely important to us. Today, we support our employees to improve their skills, so that they become machine operators from boxing or palletizing operators. This is where we need MG Tech to support them with on-the-job training.
>> Find the whole interview with Mr. Desoblin, industrial director at Crystal, in video on our You Tube channel : https://youtu.be/iX7uwlU3QWM